Photo booth isn't new but in recent years, entrepreneurs have dusted off the fun, magical-feeling memorabilia machines and transformed them into a key part of the event scene, photo booths have become a fixture of corporate and personal events. "Pics or it didn't happen" is becoming "photo booth or we didn't party."
Photo booths provide your event with an experience that is unlike taking pictures with a smartphone or with a photographer. The selfie booth contains a coin operated camera and film processor. The most amazing thing about the Photo Booth is that the photographs in the device get printed in just 15 seconds after being taken. It works like a coined operated vending machine. More than just photos, a photo booth will provide your event with an experience.
Capturing a moment
Definitely, with a photo booth, your guests can take pictures with their friends to capture the moments of your event. The modern "photo booth" is known as a "photo experience" or "photo engagement" in the industry. Some experiences offer print photos; some send users digital copies or do both. The physical copies of photos are unlike anything that can be captured using a smartphone. A photo booth at your event will make it all the more memorable for your guests. Whether it is a birthday, wedding, or any other type of big event, a photo booth is a guaranteed way to make it a lasting memory. A photo will allow them to keep reliving the event over and over! Your guests will want to make sure everyone hears about it!
Enjoyment
There are a variety of fun backdrops your guests can use to make their pictures more personalized. There are even some fun props that can be used to really make the photo booth come alive. Your guests will feel like come back to childhood again as soon as they step into the photo booth. A photo booth at your event will give your guests hours of entertainment.
Perfect for everyone
One of the best features about photo booths is that can be used by everyone! Anyone that can work a photo booth is free to use it. Young to old, all your guest can preserve a memory of your event with help of a photo booth. Everyone can join in on the fun of a selfie booth. It is especially a blast for children that are the event.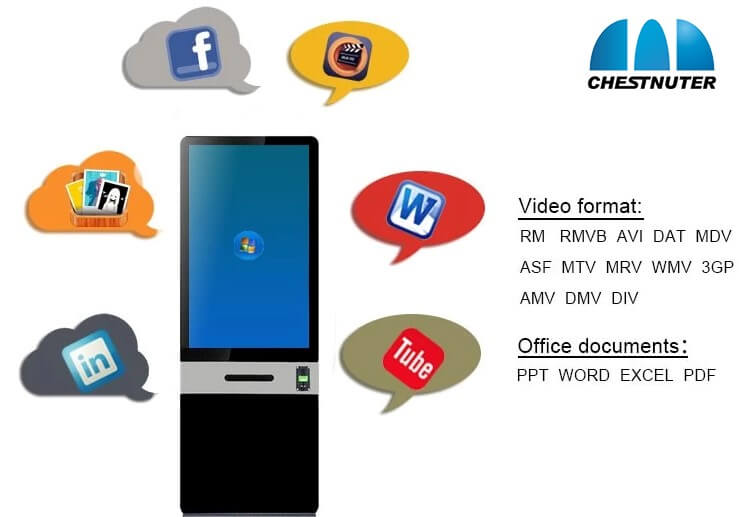 Free party favor
You don't need to stress as much about party favors with a photo booth shell. Guests are free to take as many pictures as they want at the photo booths. Not to mention you don't have to waste any of your time like you would be making party favors. Unlike other party favors, a photo is not as likely to be forgotten or thrown away. Your guest will want to keep the pictures they took in your photo booth in plain sight. They will want to share stories of that event for years to come!
In the world of photo booths, Chestnuter leans toward the upscale. We are offering OEM Photo Booths which can be a great help and fun for your events and parties. The package includes staff and printing start at $899, with further pricing dependent on customer customization. With Chestnuter, our photo booths are staffed for the duration of the event to assist you and your guests and help make your photos even more special. Please
click here
for more photobooth information.